July 18th, 2008, 02:25 PM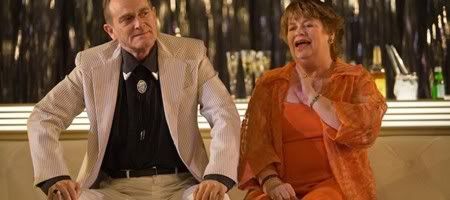 Early reviews are in!
From
TheatreView
:
Quote:Devenie delivers a masterful portrait of the powerful patriarch, weakened by age and illness yet still fearsome, willful and ultimately wise.
And from the
NZ Herald
:
Quote:Stuart Devenie's Big Daddy shows the grand patriarch as an unfeeling bully but one of Tennessee Williams' great qualities is his ability to show sympathy for his less-lovable characters and Devenie movingly evokes the frailty of a man discovering that wealth and power offer no defence against the onset of cancer.
Some clips from the performance are
here
,
here
,
here
, and
here
...although none of Stuart.
August
 - Jack's Pack Fan
# 1
, Keeper of the List, 3-Time Speaker of the JoAT Fan Quote of the Week, and the only person ever to have Back 2 Back Jack and Cleo fan quotes !