[COLOR="blue"]"Turn around and she's two,
Turn around and she's four...
Turn around and she's a young bride...."
[/color]
Anna's Getting Married! From YouTube
SF-Fandom not responsible for video content


SF-Fandom reserves the right to remove inappropriate video content from its discussions. YouTube may remove the video from its service without notification.

[COLOR="blue"] 10 and a half years ago, a 12 year old fan posted this at the Studios USA site for Jack of All Trades:


Quote:Dragoon Spy
Member
posted August 17, 2000 10:35 PM
--------------------------------------------------

If JOAT gets canceled, (which I hope not) wouldn't it be cooler if JOAT was an Animated series instead?! We still have the original actors and actresses that plays in JOAT. (Bruce, Angela, etc. to play the "voices" of JOAT.) But of course I doubt that they will actully make it into an animated series though. I'm saying that, it would cooler if they were animated if JOAT gets canceled (I still hope they won't cancel it.)

Not too long after, she changed her handle to Azn Dragoon, and became in quick succession:

IndianaJGirl
Jackie Chan's *Real* Azn Adventure
Brown Fedora Jones
Jack's Pack Fan # 444.
Keeper of: Jack's "disappearances," the beginning of "Monkey Business" for her "Raiders" collection, Jack's harmonica and the bullet proof cape.
Croque's Crony # 4
Daughter of da Daring Dragoon # 1! (and Keeper of the List)

Today she's getting married! :hellohands: :party:

Hori Ahipene may be heartbroken...

But hopefully her wedding

won't

look like this: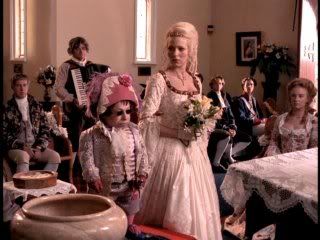 But the reception will look like this!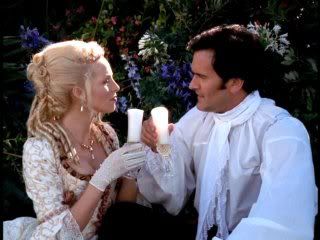 [/COLOR]
August
 - Jack's Pack Fan
# 1
, Keeper of the List, 3-Time Speaker of the JoAT Fan Quote of the Week, and the only person ever to have Back 2 Back Jack and Cleo fan quotes !